My husband and I have been actively practicing our profession for 29 years now. He is into surgical stuff, while I do mostly cosmetic stuff. We work together for long dental procedures and interpolate for suggestions and plans for the good of our patients. We make sure that we treat each patient as professionally and as comfortable as possible while ensuring the highest quality and cost-friendly treatment.
Our dental clinic is situated at the heart of downtown Angeles City – a bustling and highly urbanized city located 30 minutes away from Diosdado Macapagal International Airport. [or known as Clarkfield International Airport]. Our clinic offers state-of-the-art dental equipment featuring motorized dental chairs and its gadgetries, webcam for oral diagnosis during patient mouth check-up, electronic scalers for oral prophylaxis and gum treatment procedures, cautery machine for gum contouring procedures, LED Light cured machine for white filling restorations, high vacuum for evacuating saliva, ultraviolet oven, autoclave oven and chemical sterilization for disinfection of instruments, and dental x-ray for diagnosis. 
It is also our priority to give safe water treatment to every patient, so an isolated clean water reservoir is attached to our dental chairs to ensure filtered and safe water is delivered every treatment procedures during fillings, prosthetic tooth preps, gum treatment, tooth surgeries, oral prophylaxis and etc.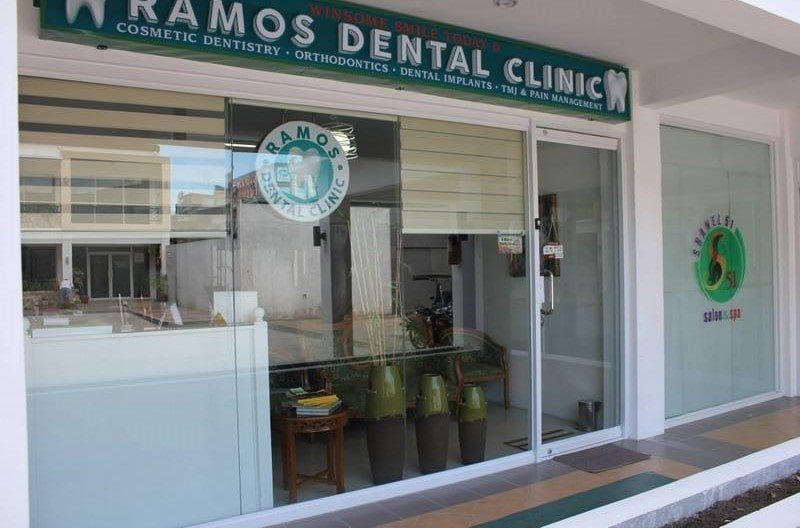 Dr. Eden Ramos took up a Dentistry course in Manila Central University (MCU). Her passion for this field was ignited and inspired by her sister who convinced her how it's a lucrative career. True enough, her 33 years of active clinical practice proved to her that her decision to pursue Dentistry was rewarding and an excellent choice. 
Dr. Ramos has always believed that positive interventions are a powerful tool for a successful clinical work, especially for  difficult orofacial pain and lingering TMD symptoms. Knowing that instant healing from TMD symptoms is not easy since this type of illness requires 2weeks to 8 months of therapy, she makes sure she approaches each case with a prayer, hence, she was called the "praying dentist". She gets inspiration from the fact that her patients get relieved from pain and TMD related symptoms. 
She also values the importance of patient education when it comes to oral health and wellness. As a health advocate for her patients, she feels the need to keep them educated with the ills and benefits of proper and conscious mouth hygiene, good eating patterns and habits, and their responsibilities as the care-taker and owner of their teeth. She also highlights the importance of adequate care and oral health maintenance by regular dental visits and oral prophylaxis every 6 months.
When occasion permits, Dr. Ramos together with her family, would go for local travels for recreation and adventures. As a nature lover, she and her husband devote many hours in bonsai gardening and in culturing our flowering plants during weekends.
Professional memberships:
Philippine Dental Association

Philippine Association of Functional Jaw Orthopedics
Graduate of Manila Central University, College of Dentistry
Graduate of Dr. Carlos S. Lanting College of Nursing
Specialization
IPS E-max Crown for veneers and crowns for front teeth and molars

Zirconia Crowns

Teeth Whitening

TMJ and Pain Management
Dental Proficiency Programs/Trainings Attended:
Graduate of dental aesthetic school, Clayton Omaking Dental Aesthetic Center [CODAC], Manila, December, 2019
Basic IVF Intensive Theraphy Training Program: An intravenous medicine training program, October 16-18, 2007 Angeles University Foundation, Angeles City, Pampanga. Lectures and hands-on training conducted AUF Nursing Department staff.
Mis Dental Implant System Study Program, 9 months training, graduated February 24, 2012, Holiday Inn, Clarkfield, Pampanga. Lectures conducted by  Dr. Allan Galsim and Dr. Roland Polintan
The Direct And Indirect Bioesthetic Restorations, Techniques For Success For Anterior And Posterior Clinical Procedures, March 4-6 2012, Fontana Resort, Clarkfield, Pampanga by Dr. Pete Ong
Aesthetic Reconstruction Of The Compromised Dentition: Rationale And Indications For Natural Teeth And Implants, April 8, 2013, Henry Sy Auditorium, St. Luke's Medical Center, Global City. Lecture conducted by Dr. Ernesto Lee and Dr. Regina Santos Morales
TMJ Training Course [Module 1- Basics of TMJ and Occlusion, Module 2- Splint Fabrication.]: by Philippine Gnathological Forum, IMEREX HOTEL, Angeles City, Pampanga
Basic Intensive Course On Orthodontic Diagnosis Treatment Planning. Mechanotheraphy and basic TMJ Treatment, 1998-1999/Orthodontic Study Center, Cubao, Q.C.  Lectures conducted by Dr. Federico Nadela
Monthly Scientific Seminars held by Angeles City Dental Chapter for Continuing Education purposes for its members and officers.
Annual Philippine Dental Conventions and Conferences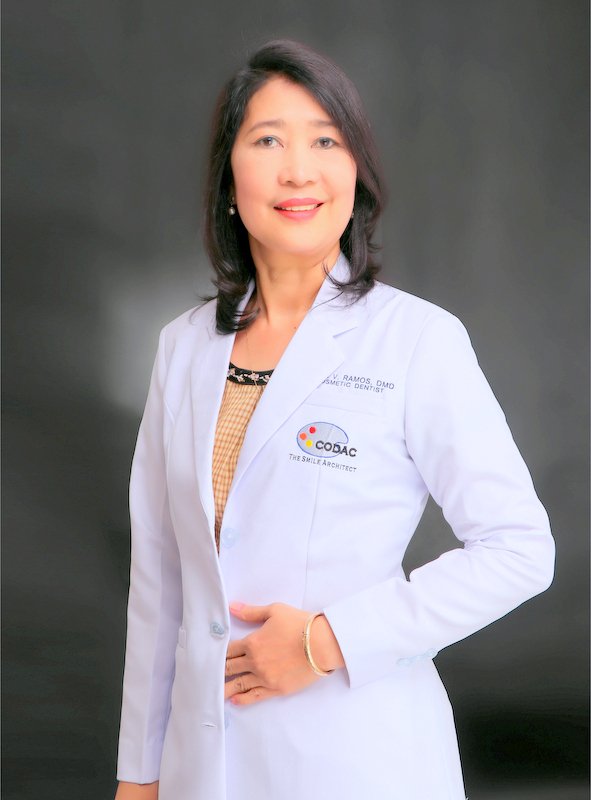 Dr. Ricardo Ramos is a graduate of Manila Central University in 1986 and  started his dental profession  after receiving his license to practice from Philippine Regulations Commission [PRC].  He had an excellent performance in surgery during his college days and was able to finish his multiple tooth extraction requirements in barely 2 months ahead of time when it is supposed to be finished in 1 semester.   
Whether or not simple tooth extraction and complicated wisdom tooth surgery are his innate gifts or out of his sheer interest in that field, he did perform them well.  Several factors determine the surgical time for each case and Dr. Ramos makes sure to approach each case, especially the complex ones, with a prayer for a successful outcome.
He upholds that knowledge of the tooth structure, panoramic x-ray as an adjunct to assessing the exact location  and condition of the tooth, complete diagnosis and proper and non-traumatic extraction are  the keys to a  patient's wound healing and fast recovery.   
His skills in surgery led him to many invitations asking his services in socio-civic dental missions and outreaches to lend free dental services and consultations to the poor and marginalized members of his community. In between his free time he attends to his commitments in his fraternity group at Tiburcio Hilario Masonic Lodge #394 and Odd Fellows, Angeles City Lodge #15.
Dr. Ricardo loves growing and caring for his many collections of bonsai and spending lots of hours on it during weekends and holidays.  He has a funny bone and loves to tell jokes. He is a self- made host and entertainer at family events and social gatherings. 
His motto in life: 
If you want to accomplish something, there are various means to do it. If you want to avoid an obligation, there are lots of excuses for it.  

Graduate of Manila Central University, College of Dentistry
Professional membership
Philippine Dental Association
Angeles City Dental Chapter
Tiburcio Hilario Masonic Lodge #394
Angeles City Tennis Club
Specialization
General Dentistry

Fabrication and fitting of cosmetic crowns and bridges
Dental Proficiency Programs/Trainings Attended:
Dental Implant Courses at SATELEC AND OSSTEM
Key Positions Held
Worshipful Master: Leonard Woodlodge #105, 2009, Angeles City
District Grand Master, 2012,